Events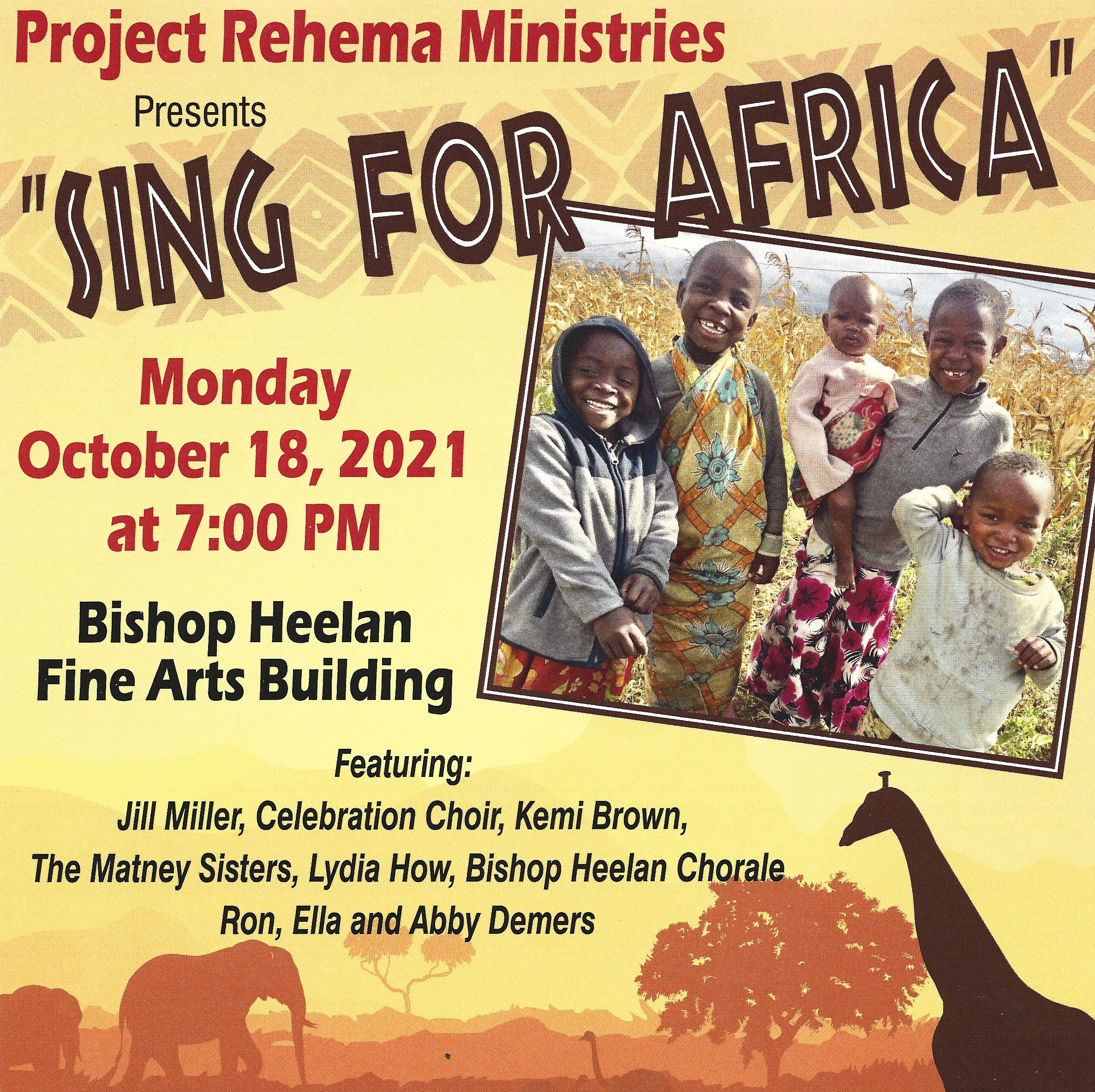 "Sing For Africa" Concert
Monday, October 18, 2021
7:00 pm
Bishop Heelan High School Fine Arts Building
1231 Grandview Blvd, Sioux City, IA 51103
Every year, Project Rehema hosts our "Sing For Africa" concert to benefit the children of Project Rehema Ministries. This is our primary fundraiser each year.
The 2021 concert will be on Monday, October 18, at 7:00 pm in the Bishop Heelan High School Fine Arts Building. This year's concert will feature Jill Miller, The Celebration Choir, Kemi Brown, The Matney Sisters, Lydia How, Bishop Heelan High School Chorale, and Ron, Ella and Abby Demers.
Tickets are available in advance and at the door. They are $15 for adults and $10 for students. Children under the age of 5 are admitted for free.
For more information, contact Kelli Solsma at 712-251-4759 or jksols@aol.com.

"Tee Off For Tanzania" Golf Outing
Date To Be Determined - Summer 2022
Project Rehema hosted its inaugural Tee Off for Tanzania golf outing on July 31, 2021 at Old Dane Golf Club in Dakota City, Nebraska. View a video recapping the event here. Due to the success of Tee Off for Tanzania, we plan on hosting the event again in 2022.